Valued Opal House Partners
Rotary partners with Opal House in Health care, education, clean water, women's health, refuge housing and nutrition projects.  They helped with the foundation for the Opal House refuge house for displaced families and single moms, improved an education center in our home town, and planted 500 avocado trees as part of a reforestation program at Opal House, including an irrigation system. They also provided many school books for the Montessori school on our property. We are proud to participate with Rotary!
Dr William Boegel is a founding member of the local rotary club (Rotary e-club, Lake Atitlan district 4250) www.AtitlanRotary.org  It is the first Rotary in the department of Sololá and our hope is to see improvements in the water quality of Lake Atitlan, now seriously threatened.  Dr William Boegel and Opal House have participated in water filter projects, water piping, and latrine installation.
---
Washington State Rotary Partnerships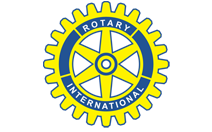 Y.E.S. Program with Beverly Harrington of Mount Vernon Washington Rotary
Y.E.S Program with Bill Gorman of Bellingham Washington Rotary
Ann Anders of Everett Washington. Rotary-donation of school laptops for Montessori School
Dr Steve Miller of the Fidalgo Island Washington. Rotary-co sponsor annual children's orthopedic surgical jornada (4th annual coming up on March 6th 2015)
---
Offset Printing & Multi-Media Partnership

DT Marshall Fine Printing & DTM Media & Design.
Thank you Tia and Todd Marshall and the staff of media, print and design professionals at DT Marshall and Digital Tide Media.
DT Marshall and Digital Tide Media are responsible for the design and development of our new web, print, media and social platforms.  Including the donation of offset printing, graphic design, search engine optimization, social media, technical support, site hosting & website development.