Discover How You Can Help!

There is a year round need for Volunteers! All Volunteers stay on the Opal House farm, a safe refuge in the Guatemalan highlands above beautiful Lake Atitlan, about half hour outside of Panajachel.
Our Mission

To Love our neighbor and to comfort those who mourn through spiritual enrichment and educational advancement, nutritional support as well as medical, surgical and dental treatment.

Read More

Our Wish List

From school books, games, surgical tools, medical supplies, fencing, farming equipment, sporting goods, bicycles and more! You can help with e-wish lists from Lakeshore and Amazon Smile.

Read More

Our Projects

Our goal is to build a sustainable spiritual habitat for all – check out our projects pages and find out what we've been building at Opal House Guatemala.

Learn More
A Progressive Healthy Spiritual Habitat
Opal House Guatemala is a "
God Sized Faith Project

", not created by us, but being worked through our faith, volunteers, donors & partners.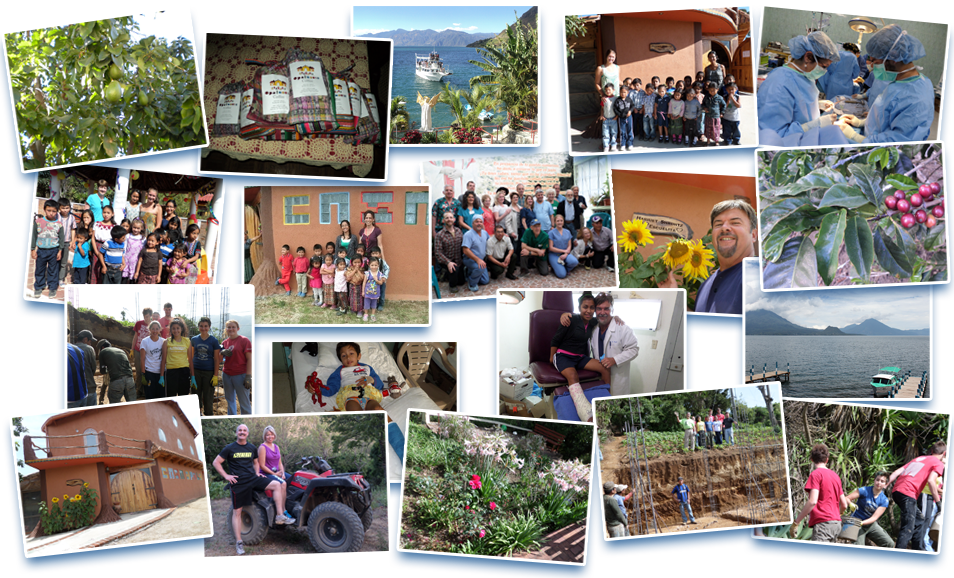 You Will Love Opal House As Much As We Do
Show your love by volunteering your time, passion and expertise or by donating goods, tools, supplies, equipment or funds.